(1) Lifting pin unit: its main function is to lift the material strip to the die during continuous stamping (the height of the position is called the feeding height, and to achieve the purpose of smooth feeding, and its forms are: (A). Pin type (round, purely for lifting materials), is the most common lifting pin unit. (B). Lifting pin type (round, with holes for material guide pins), and the lifting pin is equipped with guide pins The hole can prevent the material from bearing the deformation of the guide pin and make the guide pin really work. (C). Lifting material and material guide pin type, both have the function of material guide. The material guide of continuous mold is most commonly used in this form. Type. (D). Lifting pin type (square) Air blowing holes are provided if required. (E). Lifting and guiding pin type (square).
(2) Ejector unit: During automatic stamping processing, it is necessary to prevent punching products or punching chips from jumping on the surface of the die to avoid mold damage and bad stamping parts.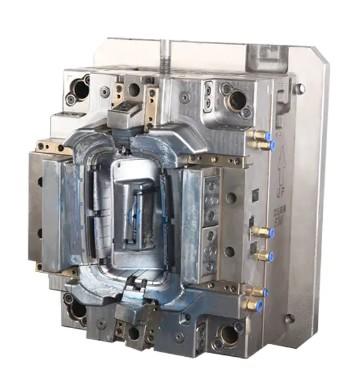 (3) Ejection unit: The main function of the ejection unit is to eject the product or waste from the die during each stamping process. There are two installation locations for the ejector unit: (A) installed on the upper mold part for the reverse configuration mold, and (B) installed on the lower mold part for the straight configuration mold.
8. Fixed pin unit
The shape and size of the fixing pin unit are designed according to the requirements of the standard specifications. The precautions during use are: (A). The fixing pin hole should be a through hole. If it is not possible, consider the design method that is easy to use screws to remove. (B). The length of the fixing pin should be moderate and should not be longer than necessary. (C). The fixing pin hole should have the necessary escaping part. (D). Where it is placed on the upper mold part, a mechanism to prevent it from falling should be designed to prevent it from falling. (E). When one side is press fit and the other is sliding fit, the fixing pin hole on the sliding side is slightly larger than the fixing pin. (F). The number of fixed pins is based on the principle of two, try to choose the same size.