Pipe fittings mold
is a type of mold used for manufacturing pipe fittings made of plastic material. The mold is designed with cavities that match the shape of the pipe fitting, and the molten plastic material is injected into the mold under high pressure.
The mold is typically made from high-quality steel to ensure durability and long life. The mold is designed to create a smooth and even finish on the plastic pipe fitting, with no visible seams or imperfections.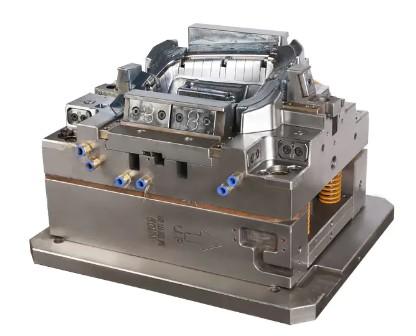 The pipe fittings mold can be customized to create fittings in various sizes, shapes, and designs. It is a cost-effective and efficient way to produce large quantities of plastic pipe fittings for use in various industries, including plumbing, irrigation, and chemical processing.
Manufacturers can use pipe fittings mold to produce fittings with a variety of features, such as threaded ends, couplings, reducers, elbows, and tees. The molds can be designed to produce fittings with varying wall thicknesses, allowing for customization based on the specific application.
Overall, pipe fittings mold is an essential tool for manufacturers looking to produce high-quality plastic pipe fittings efficiently and cost-effectively. With the ability to customize the size, shape, and features of the fittings, they provide a versatile solution for a wide range of industries.